HAVE YOU SET UP YOUR PET PORTAL YET?
Our NEW Pet Portal enables clients to access their pet's records, make appointment requests, refill medications, and even  make payments online!  Set up your account at:
https://petportal.vet/mnvalleypet
If you have any difficulty, just give us a call!
We also have a new number for texting:  (507)707-5077 
COMING SOON!
We are planning a major software change!   Our new electronic medical record program will enhance our record keeping and communication.  To ensure a smooth transition, we will be running at reduced capacity for several days, from February 27 to March 1, while all of our patient data is transferred and our new workflows take effect.  Please be mindful that we may not be able to see as many patients or respond to messages quite as promptly on these days.
We appreciate your patience and understanding during this transition.  We are excited to continually make improvements and serve you better!
COVID-19 Update
Masking is optional in our facility.  If you are feeling ill or have had a recent COVID exposure, please stay home for your health and the protection of others.
Throughout the COVID era we have found that some "traffic control" measures in the clinic have greatly benefited our patients!  If you are here for an appointment with a pet, we still ask that you wait in your vehicle and call or text to let us know that you are here.  When a room is ready you will be instructed to come inside.  This system singificantly reduces the stress level of dogs and cats as they wait for appointments.
If you are here to pick up a patient, food or medication you are free to enter the building and come inside to the reception desk.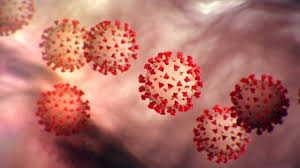 Our overall goal is still to keep our doctors, staff and you as safe and healthy as possible so that we may continue to be here daily to serve the companion animal community.
Medication and Pet Food
It is easy to get your pet's medication and food without leaving your home!  We encourage you to utilize our online store by following the link below.
https://www.myvetstoreonline.pharmacy
By using the online store your pet food and medication will be delivered right to your door.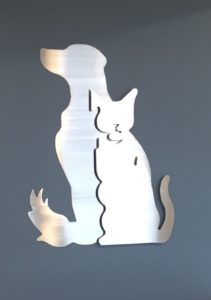 Fleas and Ticks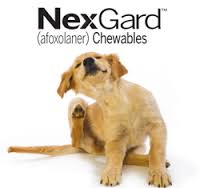 NexGard is available! This is a once a month oral flea and tick preventative for dogs. If you don't like using the topical preparations ask us about this great option!
Recovery and Rehabilitation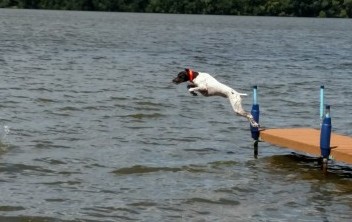 We are often asked how well dogs recover after reconstructive knee surgery. Here is a picture of Annie 18 months after the first and 12 months after the second surgery for ruptured ACL ligaments in her knees. As you can see she is back to full enjoyment of the lake life.
Rabies
Rabies is present in mammals almost worldwide and is a major human health concern in some regions. We are fortunate to live in the United States where decades of judicious [ Read More ]