GRAIN FREE FOOD UPDATE
The FDA recently released a list of dog food brands whose grain-Free diets have been associated with heart disease in some dogs. We have been receiving a lot of calls about this issue, and we will try to cover a few of the most important points here.
The article below is written by a board-certified veterinary cardiologist.  It does a great job of summarizing what we know about the problems that have arisen with grain-free foods in dogs.  [read more]
WEBSITE:
https://aercmn.com/what-you-need-to-know-about-grain-free-dog-food-and-heart-disease/
We Moved!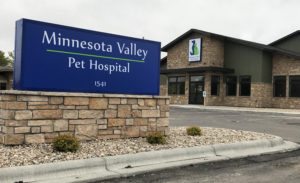 It's official!  We are now welcoming our clients and patients at our new location at 1541 Adams St.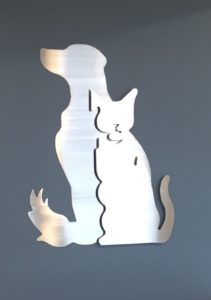 Weight Loss
We LOVE weight loss success stories, read about Archie below.  If you have weight concerns about your own pet contact Sarah, our nutrition and weight loss consultant.
This is Archie, in August he became very sick, and was throwing up and had diarrhea, he weighed 30 pounds, the staff got him healthy, but told me and my husband he needed to be on metabolic food. He has lost 5.6 pounds, he plays and runs around the house, and is so happy. Thank you Sarah for taking such a loving interest in Archie! So much appreciated 
Fleas and Ticks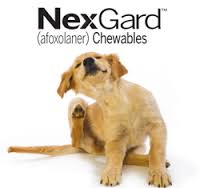 NexGard is now available. This is a once a month oral flea and tick preventative for dogs. If you don't like using the topical preparations ask us about this new option!
Parasite Prevention
Spring and summer see the return of our old friends fleas and ticks.  If you have had fleas once you would probably prefer not to have them back again (just like some relatives).  You can never  let your guard down in regards to parasites. Intestinal parasites can be picked up any time of the year. Parasite prevention, flea and tick preventatives and up to date vaccinations for visits to the dog park or commingling with others is always important. If you have questions or to check on your pet's vaccination status, just give us a call.
Recovery and Rehabilitation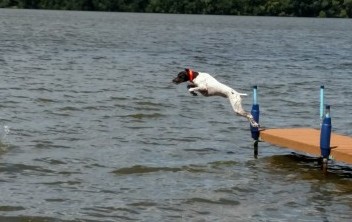 We are often asked how well dogs recover after reconstructive knee surgery. Here is a picture of Annie 18 months after the first and 12 months after the second surgery for ruptured ACL ligaments in her knees. As you can see she is back to full enjoyment of the lake life.
Rabies
Rabies is present in mammals almost worldwide and is a major human health concern in some regions. We are fortunate to live in the United States where decades of judicious [ Read More ]