Dedicated to our recently passed companions.
You can judge a man's true character by the way he treats his fellow animals. – Paul McCartney
My goal in life is to be as good of a person my dog already thinks I am. ~Author Unknown
[ Read More ]
Travel With Pets
Knowing the rules and regulations about airline travel with pets can make the whole travel experience easier and more enjoyable for everyone involved.  [ Read More ]
Animal Behavior
We are compiling behavior resources for dogs and cats.  From puppy socialization to aging and cognitive changes in dogs… from dealing with rough play in kittens to adult cats urinating outside the box… we can help you manage behavior problems.   Behavior Resource Page.
WARNING: Mouse Poison
Rodenticides (mouse poisons) are highly toxic to pets—if ingested, the results could be fatal. If you must use these products, do so with extreme caution and put them in places inaccessible to your pets.
There are two common types currently available:
Brodifacoum – an anticoagulant that has an antidote available.
Bromethalin – a neurotoxin that has NO available antidote. 
If you pet has gotten into a mouse poison, call immediately and have the packaging available for the doctor.  If you use mouse poisons, know what you are using and keep the package available just in case.
Malia Wiley
Local artist paints wonderful vibrant paintings of pets from photos.  A great gift idea or a memorial to a loyal friend.  Follow the link to her website.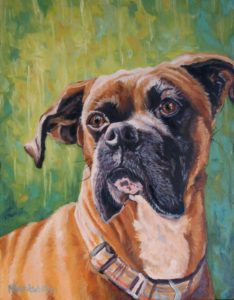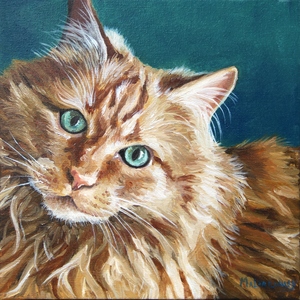 EMPLOYMENT 
OPPORTUNITIES
Click Here for more information