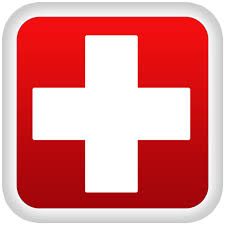 Urgent care services are available during regular business hours. When possible, please call in advance and let us know that you would like to come in.  For medical issues with your pet after business hours, call the regular clinic number at 507-345-5900 and you will be directed as to how to get in touch with the doctor on call.   After 10pm we direct calls to Blue Pearl Specialty and Emergency Pet Hospital at 952-942-8272  (see link below) in Eden Prairie to better handle late night pet medical concerns.   Our doctors work on a rotating call schedule. If you have questions or need to schedule an appointment, please call during regular business hours.
What constitutes an emergency? Some examples would include but is not limited to:
Trauma or blood loss
Poisoning
Trouble breathing
Seizures
Bloat
Dystocia (trouble delivering puppies or kittens)
Straining to urinate
24-Hour Emergency Hospitals:
Blue Pearl Emergency Hospital  – Eden Prairie
University of Minnesota Veterinary Medical Center – St. Paul
Animal Emergency and Referral Center of Minnesota – Oakdale and St. Paul
The following web sites are very informative about potential toxins, house plants and pet safety.  For pet poisonings, please call us first before poison control as we are familiar with many common poisons.  If possible have the container with a list of any active ingredients on hand.  If needed we will direct you to poison control.
Pet Poison Helpline – 855-764-7661 $59 consultation fee  for any animal poison related emergency, 24 hours a day, 365 days a year.
ASPCA Poison Control – 888-426-4435  $65 consultation fee for any animal poison related emergency, 24 hours a day, 365 days a year.