COVID-19 Coronavirus MVPH Update
We have been deemed an essential service.  In the event of a "shelter in place" order we will continue to be here for you and your pets.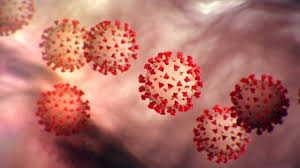 Curbside Service
To ensure social distancing, we are currently using curbside service for all appointments and drop-offs.  This is based on recommendations by the State Veterinary Medical Association, and multiple other veterinary practice organizations.  If you've ever seen how packed our lobby can be at around 4 pm, you'll understand why this is a must!
When you arrive at the hospital, please call the front desk to check in.  You will be asked to wait in your car until a runner comes to bring your pet inside, and provide the cell phone number that we should use to reach you.  The doctors and technicians will then examine and care for your pet in the treatment area, and call you with an assessment and treatment plan.
Beginning on June 1st, we will modify our curbside protocol to begin allowing some clients into the building along with their pets. The Minnesota Department of Health has established guidelines for us and other businesses to remain open in a safe manner. One of these requirements is limiting the number of people in the building at any given time.
When you arrive for an appointment with your pet, we will still ask that you stay in your car and call the reception desk at (507)345-5900 to check in. There may be a brief wait, but as soon as a room is available you will be shown into the building.
We require that all clients entering the building wear a face mask. Our staff members also wear masks at all times; it's a simple precaution that can dramatically reduce the risks as we take this next step forward. We ask that you bring your own mask, but if you forget yours, we'll have disposable masks available for a small fee.
If you are coming to pick up medications or food, we will still be providing car-side service. Call the reception desk on your arrival, and we can arrange payment and bring the medications out to you. Remember that ordering your medications or prescription foods online (My VetStore is linked to our website) can save you a trip and get the meds right to your door.
Surgery/Dentals/Appointments
We have been approved to resume routine procedures, with the condition that we have protocols in place to use PPE carefully and in a way that will conserve needed equipment for the human medical sector.  We can now schedule spays, neuters, and routine dental procedures.  Obviously we are also still able to perform procedures for sick pets, acute injuries, painful conditions, or those that would put health or comfort in jeopardy.
We can also resume vaccination appointments and other routine procedures.  However, some routine technician appointments – such as nail trims – will not be available for some time, as we are still working with a slightly reduced staff.
We apologize for any inconvenience that the new procedures create.  Thank you for your patience and understanding as we navigate these changing rules together. We are working hard to put your safety first so that we can remain open to serve you and your pets.